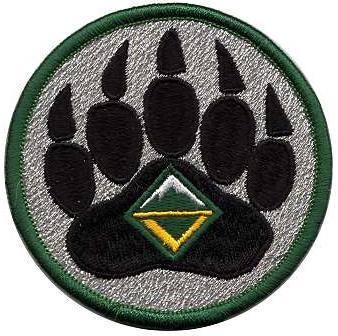 For more information on conducting a unit-based Kodiak course contact Richard Turpin richard.turpin@scouting.org or 208-390-1264
What Is the Kodiak Challenge?
The Kodiak Challenge is an adventure that pushes the boundaries of every participant—an experience that will encourage a young person to try new things beyond his or her comfort zone. It is an experience, but it is grounded in the application of the leadership skills learned in Introduction to Leadership Skills, National Youth Leadership Training (NYLT), and/or National Advanced Youth Leadership Experiance (NAYLE). It is, as is all of Scouting, an adventure with a purpose. Participants design and implement an adventure of their choosing, and through the assistance of a Kodiak guide, explore the leadership skills in the context of their adventure. Kodiak treks should be implemented by the leadership of a troop or crew. The syllabus is available online. Approval
by your council's leadership training chairman is required for a unit to deliver a Kodiak training course. Scouts, BSA participants must be at least 14 years of age to participate; Venturing youth must be at least 13 (and have completed the 8th grade) to participate; in either case, participants must be approved by their unit leader to participate in Kodiak. ILS is a prerequisite for participation in Kodiak.
The Grand Teton Council operates NYLT and Kodiak Challenge courses in conjunction with Cedar Badge, but they do not need to be conducted there. If your crew wants to do the Kodiak Challenge, contact the Council Service Center in Idaho Falls to get the process started.