Cub Scouting Strengthens Families
The family is an important influence on our nation's youth. There are many different types of family structures in today's world. Scouting is a support to all types of families as well as to organizations to which families belong. We believe in involving families in the training of youth, and we are sensitive to the needs of present-day families. Cub Scouting provides opportunities for family members to work and play together, to have fun together, and to get to know each other a little better.
New Parent Orientation
Youth Manuals
Uniform Guide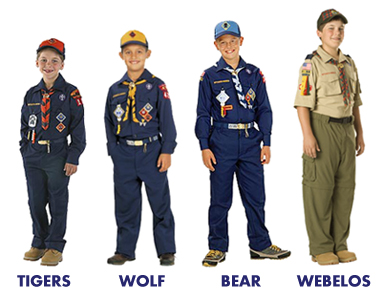 Uniforms can be purchased online at Scoutstuff.org or at a local Scout Store near you.